This '73 914 has been transformed into a 914-6 with a built 2.7L CIS flat-6. It has many modifications in the flavor of the factory GT cars which you see over an over in the movie
LeMans
. Find this one
here on Pelican
out of Santa Barbara, California for $18k obo.
This car started as a Signal Orange car, which is much preferred to buying a color-changed clone. It has many of the right parts and is built for speed not show, but we would gladly sacrifice some performance for a more period look like that of the real GT below. A good start would be the removal of the rear wing and an RSR finish on the 15″ Fuchs.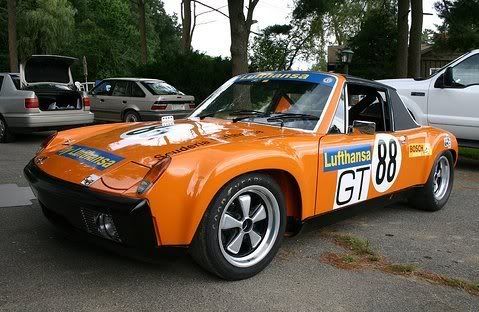 The lightweight fiberglass bumpers were often painted two colors on the factory cars so the cars could be clearly identified on the track. We like it, but would probably stick with all black if we had the choice. Mass-produced 914's have rubber and chrome bumpers and inserts.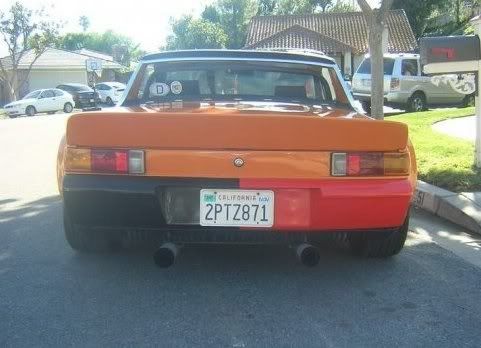 The interior features a bolt-in roll hoop, the right MOMO wheel, and an authentic Scheel driver seat. We like the look of the GT-flares and Euro turn signals up front.
The 914 is an amazing drivers platform, and with upgraded 6-cylinder power than can easily run with the early 911's. Most of the hard work is already done on this car, and the next owner only has to slightly tweak the exterior details to make this a real show stopper.

Source: Bringatrailer