I'd like to start off this post with an apology for not having updated the page in so long.
I just got back from Europe and am still recuperating from the jet lag, but one thing I can say is... European market cars > cars we have here in NA. I'll post pics up by next week, the 156 and 159 model Alfas definitely appetized my Euro needs.
I will hopefully find someone to update the format of this site to make it more presentable.
Finally, I would like to thank anyone who has purchased from me in the last while (from both Canada and the US). I would like to advise Canadians, however, that I am putting a hiatus on purchases until I am able to find a local supplier. For any further info please email me @ boxcarracerll@hotmail.com.
To get things going again, here is a recent entry of a beautiful 3.0CSL courtesy bat.
This 1973 BMW started as a street CSL and was converted in Germany circa 1973 for Group 4 competition alongside the factory competition models. It is believed to have been imported to the USA in the early 80's and has had only two owners since then. Find it
here at John Starkey Cars
out of St. Petersburg, Florida for $155k.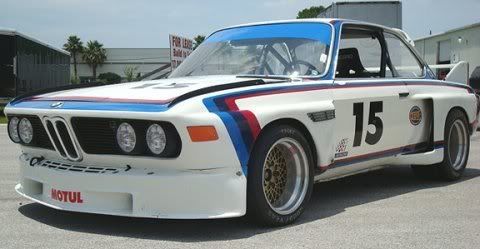 Thought it is not one of the 24 original BMW Motorsport cars, the period build gives this one the right details. The deep gold BBS magnesium wheels are hard to come by today, and most modern clones have poor wheel set-ups. The stance and look of this one is perfect.
The stripe scheme looks good and we like the "Last Open Road" decal on the lower valence. The interior is cleaner than we expected and the MOMO wheel and flat riveted dash have a good early 70's look.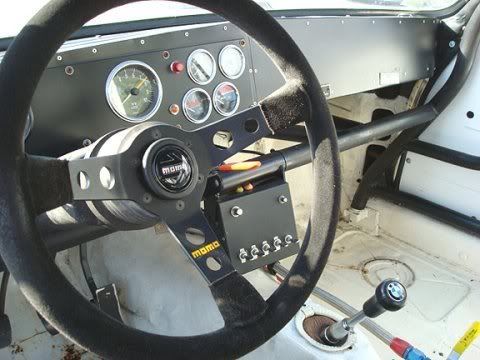 The engine is a 3.5L 2-valve 6-cylinder that resemples the original street car. It is fed by three Weber carburetors and has a fully braided fuel system and fuel cell. The engine is backed by a 5-speed Getrag manual transmission.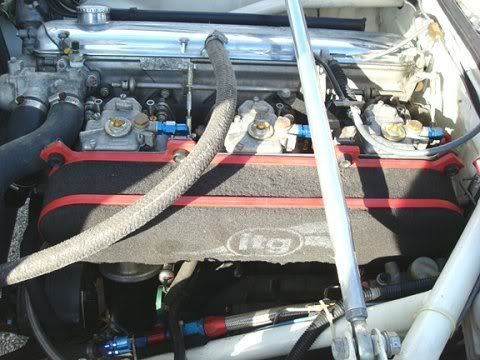 This is as close to the real BMW Motorsport cars as you will get without having an original. The privateer cars that ran Group 4 have legitimate history for entry into today's most selective historic events, so if the documentation is good on this car it should be an easy entry.
Source: bringatrailer